APN Update – GotW3 – Verizon
DO NOT PUT IN YOUR NEW VERIZON SIM CARD UNTIL TOLD TO DO SO.
This process is really a two-to-three minute fix. Your router will work without these changes but if not changed, it could affect your router
speeds received from the tower.
Step 1
Leave your old SIM card in the router and turn it on. (It does not matter if SIM is active or not).
Step 2
Use your ethernet cable to connect the router to a laptop, desktop, iPad or smartphone.
Step 3
Open a browser (google, bing..) and type in the url address 192.168.100.1 and hit enter. ( this will allow you to log into the
router and make changes)
Step 4
When the login page comes up, type in the password "admin" , all little letters and click enter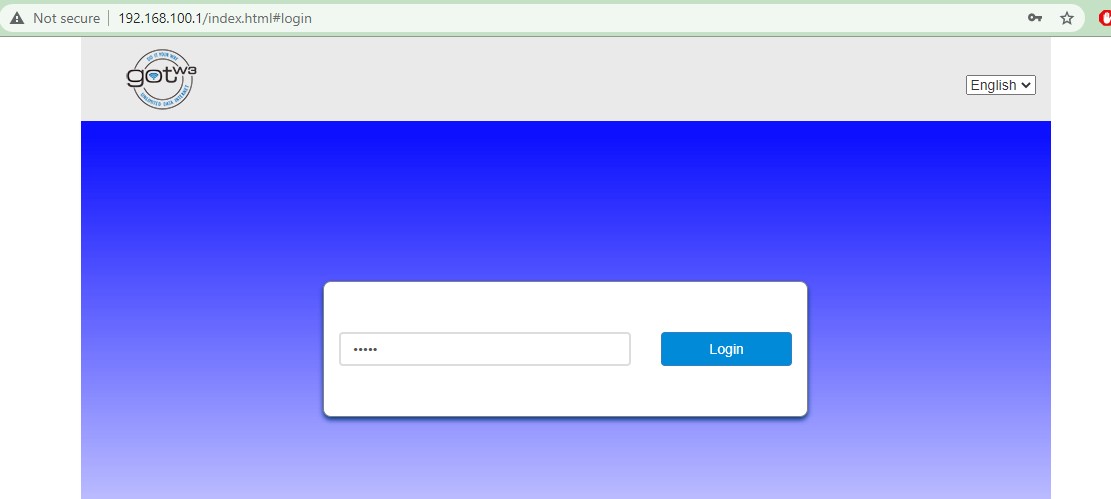 Step 5
On the next screen, you will see "Connect Status".
If it is ON, click it off.
If it is already off, you will not
see the option of on/off – that is ok.
A "success" screen will pop up.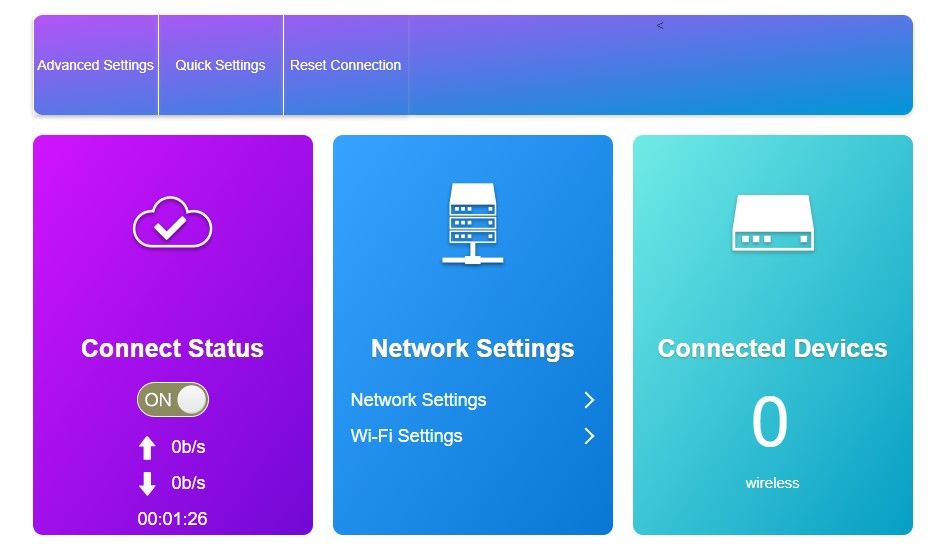 Step 6
When the success screen goes away, click on "Network Settings" and the screen will change to "Connection Settings"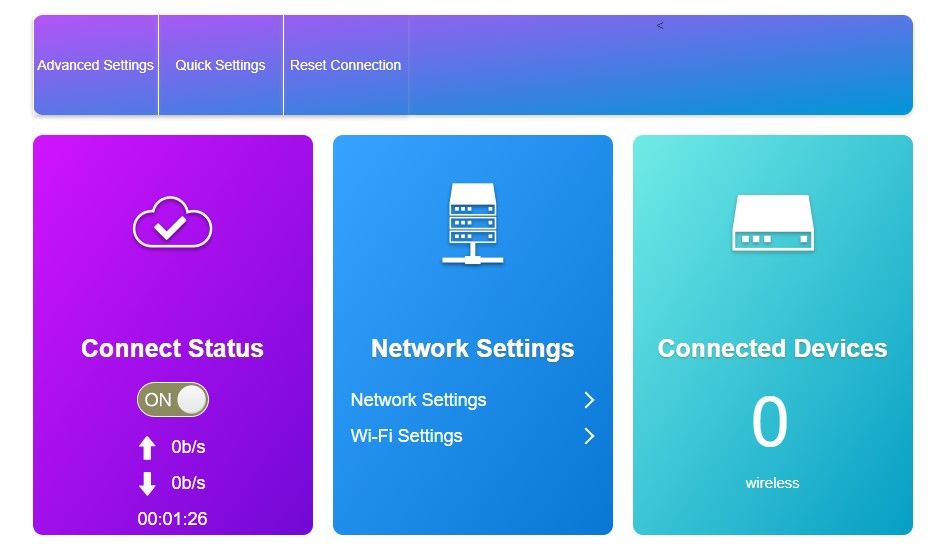 Step 7
On the "Connection Settings" page, on the left, click on "APN" and you will see this screen.
This page is where the changes need to be made.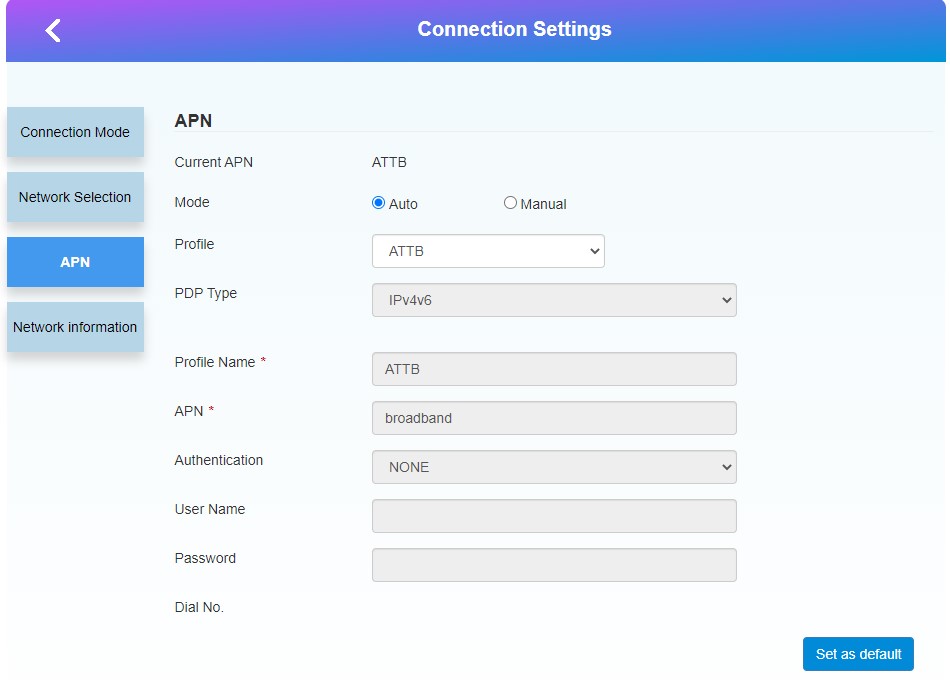 Step8
First – click the "Manual" button.
Then, click on the "Add New" button and the sreen will look like this.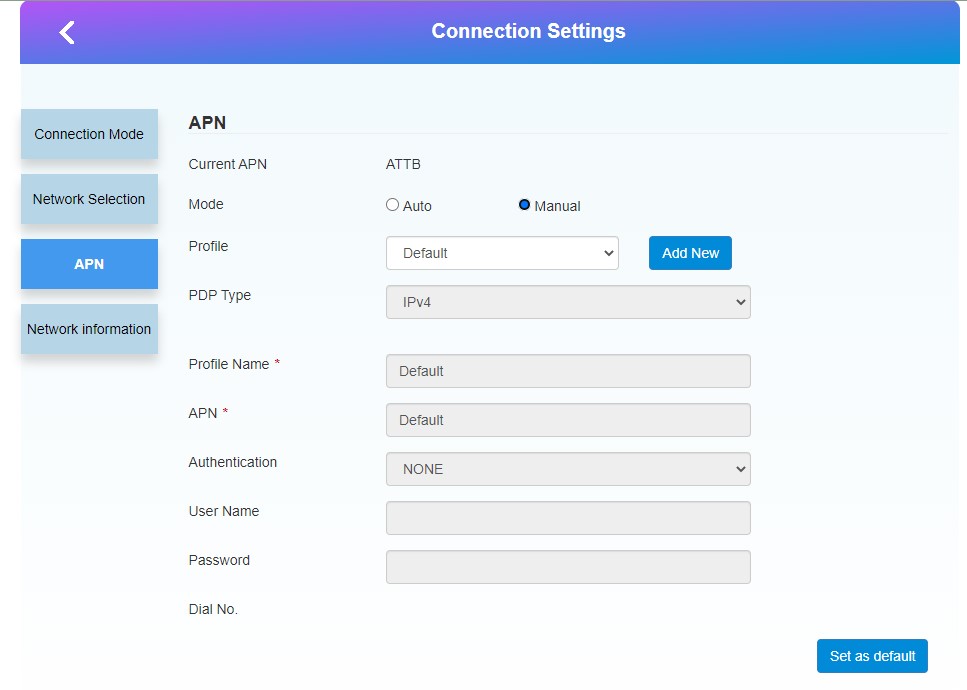 On this screen, first change the PDP Type in the drop down menu to "IPv4".
A popup box will warn you you are about to make about change. Click ok and you will see this warning.
Click ok.
When the popup goes away make the following changes.
–Profile Name : VZW
–PDP : IPv4
–APN : vzwinternet
–Authenticaion : none 
–Username : leave blank
–Password : leave blank
Now click the "Apply" button on the bottom right and wait for the success screen.
When the success screen goes away, click on the "Set As Default".
After the success screen goes away, turn the router off with the red button and the update is complete.
Leave the router off for a full minute.  Do not rush it.  A full sixty seconds.
NOW remove the old SIM and insert your new ACTIVATED Verizon card  and then turn the router back on.