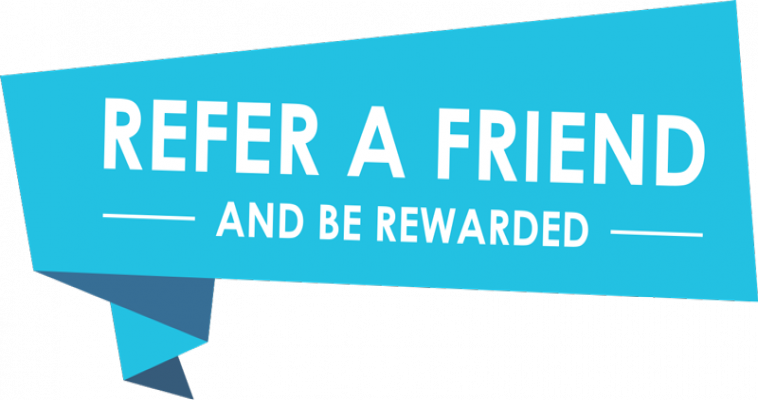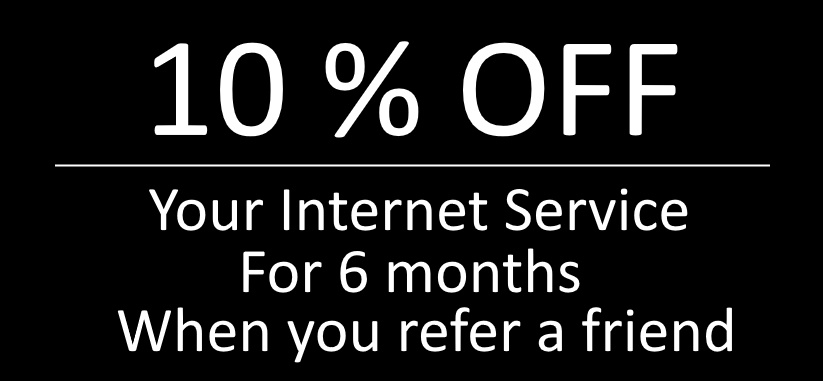 For the month of April, refer a friend and get 10% off your monthly internet bill for 6 months.
The offer is stackable which means you can redeem this offer more than once.
1 referral = 10% off     2 referrals = 20% off    3 referrals = 30% off
To redeem, just tell your friend to mention your name when they call, text or email.
Hurry, this offer expires on 4/30/22
The referrall program is simple.
Tell your friends and family about your internet and where they can get it.  Tell them to be sure to put your name in as their referral when they order or mention it when they call or text.
After they are signed up and have been a customer for 30 days, your account will be credited. 
You can refer as many people as you want and your credits stack, meaning you can pay your entire bill just from referrals!
The referrall program does not include conversations in the facebook group.  A referral is an in person recommendation from a friend or relative.  As much as I appreciate the alcolades, I would go broke if I paid every person on facebook that loves their service.  
If the referee cancels service within the 6 month time period of your discount, the discount will end.
*Credits will be applied after your referee has been connected for 30 days and is current on service payments.