Data Usage Setup on the C4R400 gw3 router
To track your data usage, you have to set it up in the router.
Open a browser and log into the router at 192.168.100.1 -the password is admin
Scroll down an in the bottom left corner, in the Statistics box, click on Not set, click Settings>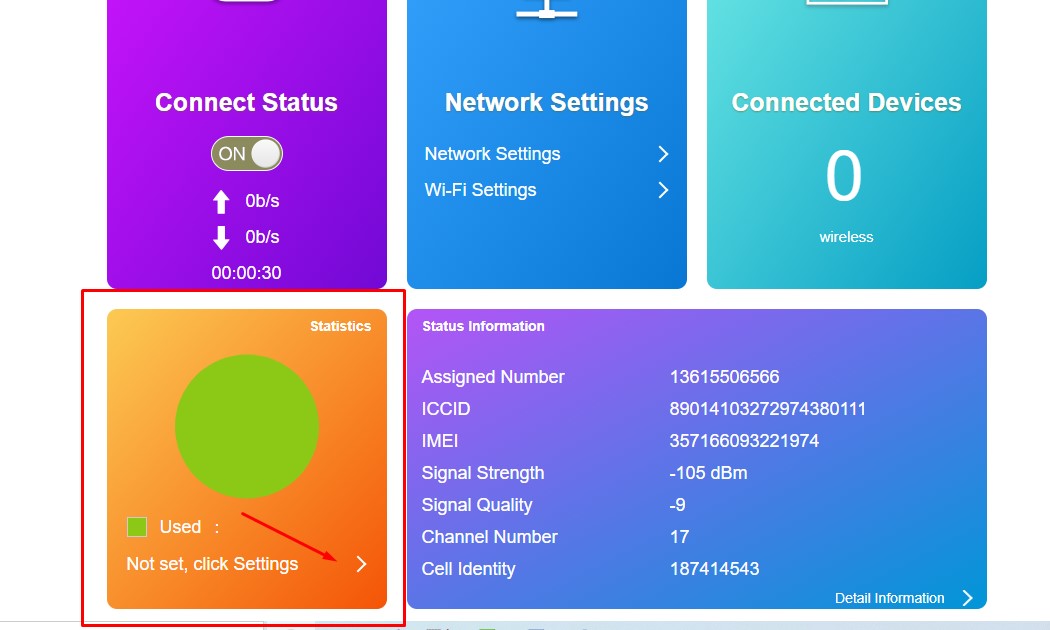 This is where all the settings are made.
Daily reset time — change to 23 hours 59 minutes, below that click Enable button and then click the apply button on the right.
 Clear Data Day per month – set as 1 and click apply.
Data Last month – leave alone
Data Management – enable  –  when you click enable, drop downs will appear.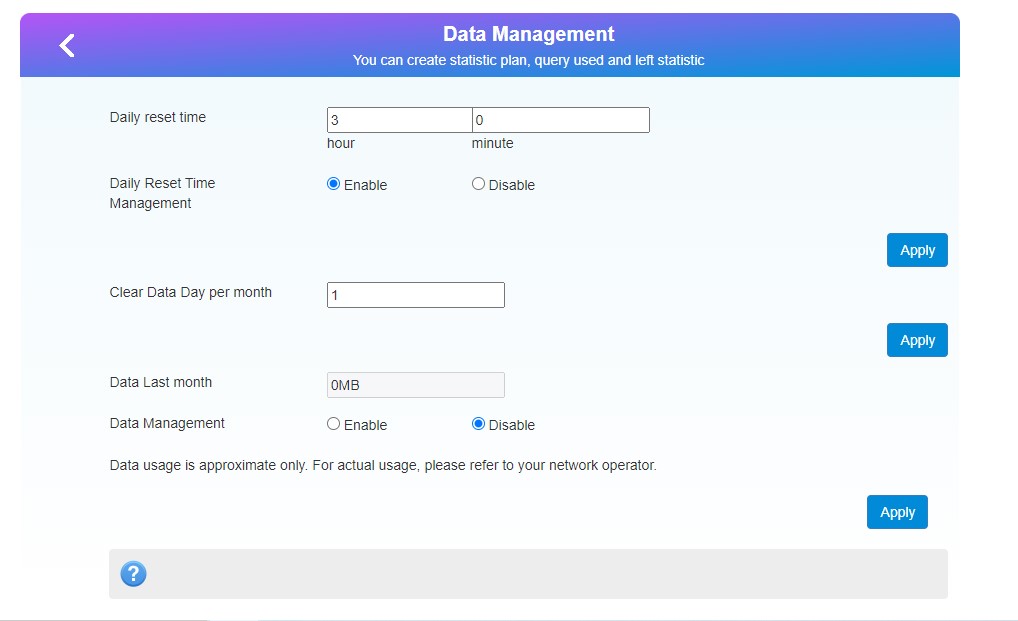 To open these, you click on the paper with the pencil icon.
Each one of these has to be opened and set seperately.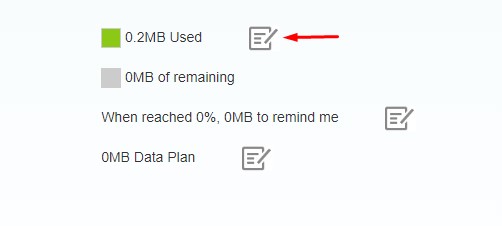 On the first one , you have to guess what number to put her unless it is the first of the month and you have used no data.  I recommend you put 10 here to have a general idea of usage.  At the first of the month, it will be more accurate.  Now click the dropdown and change to GB then click the check mark next to it.  That saves the setting.
Click the next one and put in 95 and click the check mark
On the last one, put in your data plan. For example, 100 for 100 gb or 450 for 450 gb.  Change the drop down to GB and click the check mark. 
Click the apply button.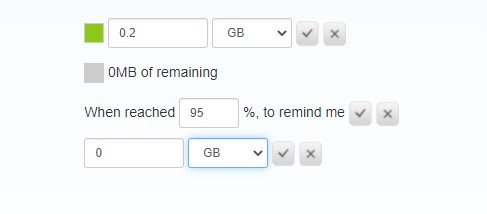 You will get a success scree and your data usage chart now has a  red line in it.  that means your data management is set and the red line indicated the 95% of data used mark.
Go back to to the top of the page and go back to the main dash. Scoll down to the Statistics and you will see your data being tracked.