Open your email program and click on the email stating action needed.
Some email programs show attachments in the  line of the email announcement and you can click on it without actually opening the email.
The link to the form will not work if you click on it before opening the email.
After you open the email, click on the blue box to view the document.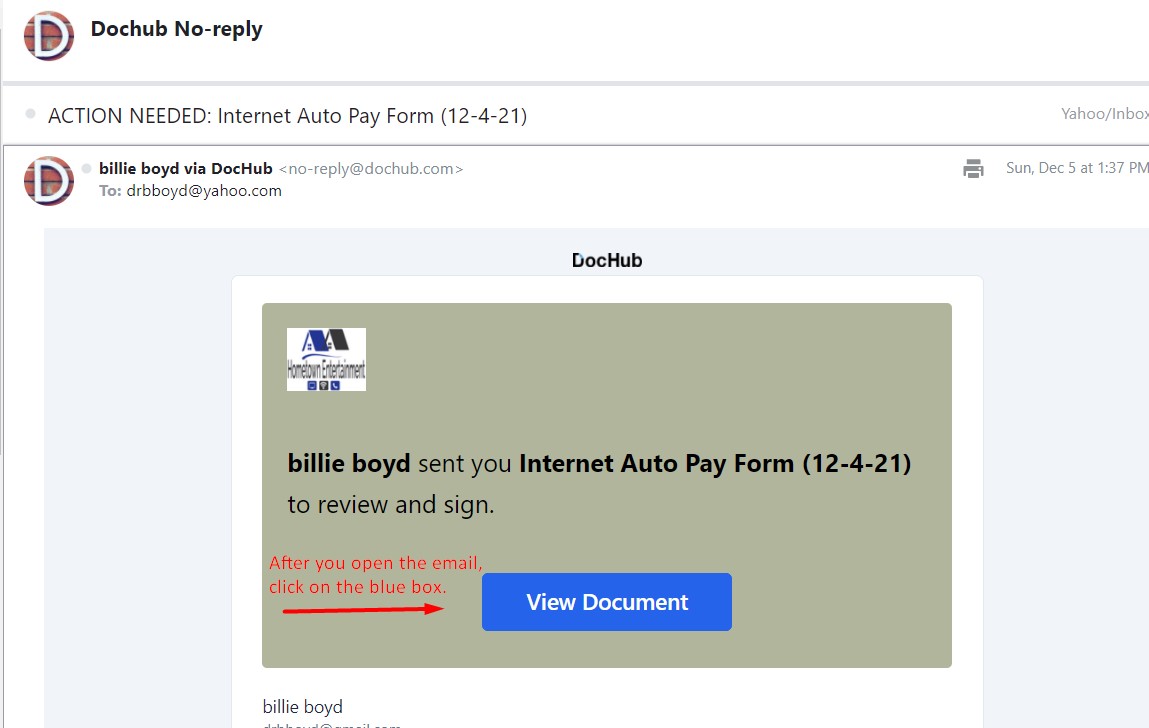 This next step is backward.
First click on the little box that you agree that you are signing electronically THEN click on the "LETS DO THIS"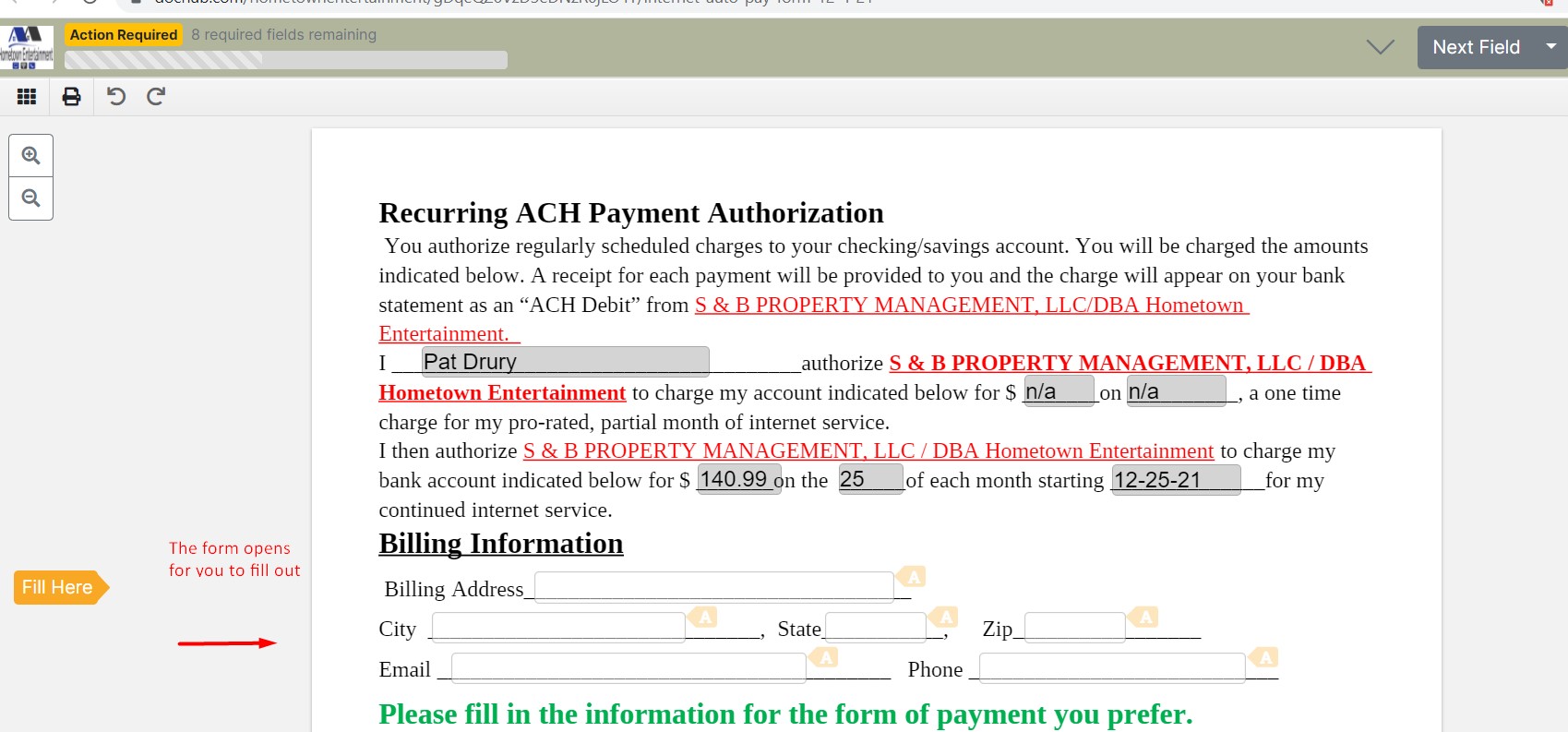 The top part of the form is filled in showing amounts and dates.
You fill in the billing information.  All information in the Billing area is required and you cannot submit the form until everything is complete. 
Next, choose which form of payment you wish to use and fill out that section only.
E-checks are free.
Credit card incur a $9.99 convenience fee added to your bill every month.
If you are using E-check from your bank, you must provide the bank phone # and the full name of the bank.  Example:  BBT = Branch Banking and Trust.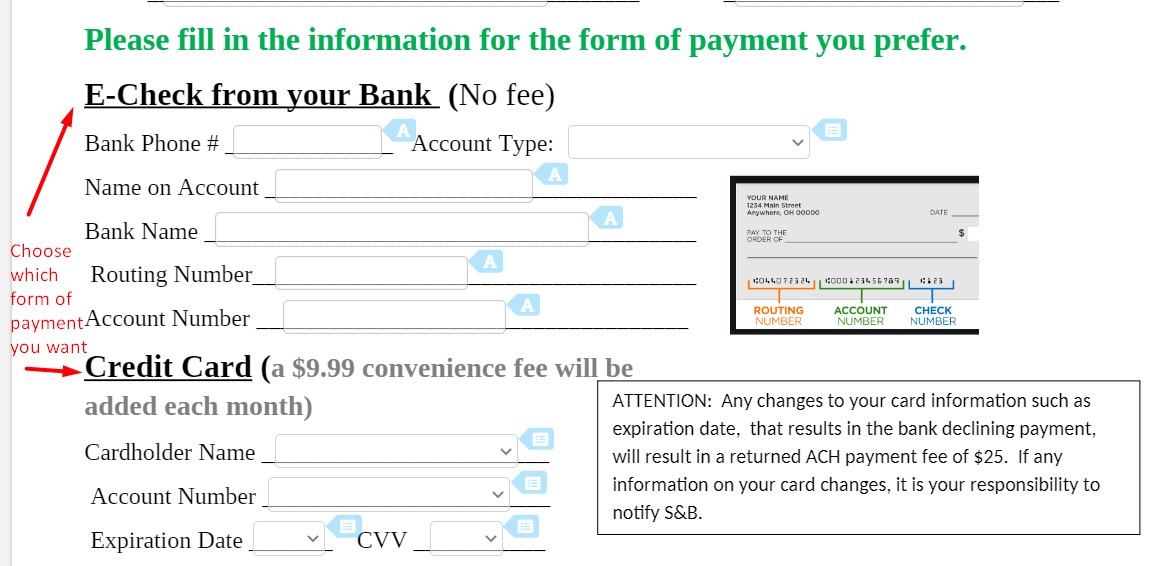 After you fill in the billing info, date the document and then click on sign here and follow the instructions for producing your signature.
After you sign the document the box in the upper right will flash and change to "Finalize".  Click that box to finish the form.